Learn about
innovative solutions

around the world

 

As a global community we urgently need to recreate how our food systems work to ensure both human AND planetary health. With this portal, our goal is to help connect food system actors to more equitably address both of these related issues. In this part of the portal, learn about how people all over the world are working to solve these problems in innovative ways and we invite you to share your solutions and experiences with the portal community.
AT A GLANCE 100+ solutions in the portal so far span the food supply chain - including policies, technologies, nature-based solutions, public/private collaborations, financial solutions, education, and social equity approaches. 
Sometimes a 'solution' is...
...introducing a new technology into the food supply chain...
...reimagining how existing 'best practices' and traditional knowledge can be used in new or more effective ways or in a new context...
...engaging new types of people to help advance "win-win" solutions in more sustainable ways.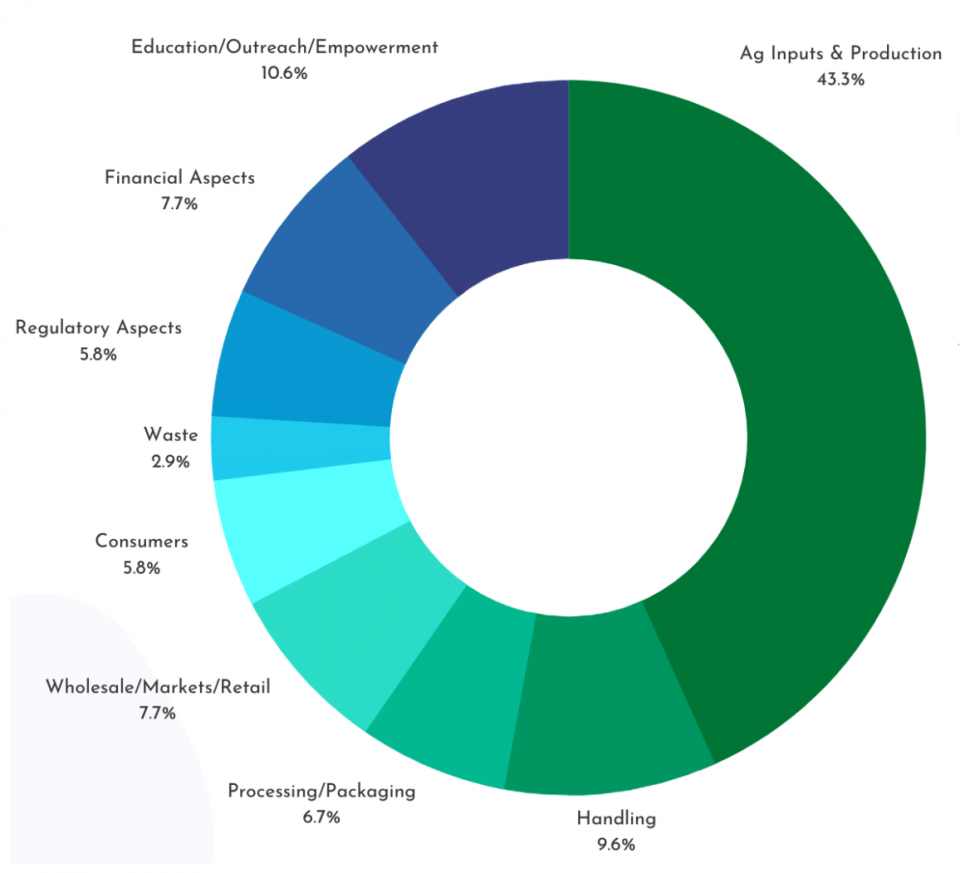 As you explore solutions in this databse, keep in mind that no single innovation will fix the food system. Truly 'game-changing' solutions are about finding synergies between businesses, governments and civil society to join forces and invest in bundles of innovations to reach the scale necessary to truly transform our food systems – for better nutrition, better planetary health, and greater equity by 2030.
Text
Each solution profile page includes details about the solution itself, impacts on dietary and planetary health, and the potential to improve equity.

Read about real-world examples of how people are using solutions in different contexts and access additional resources.
Text
To grow this portal, we also hope that you will contribute your ideas for new solutions and share your experiences with existing solutions.

Help others learn about what works (or what doesn't work!) and why in a given context.
Text
There are many actors and sectors involved in food systems and food system transformations at the local, regional and global levels.

This glossary serves to help orient the diverse community of portal users to how we are using some key terms.